Explore. Connect. Learn. Celebrate!
Study Abroad Opportunities
Study abroad opportunities, although increasing, are still limited for African American and Latinx youth (middle and high school). Recent studies demonstrate that, "the image of study abroad going back for decades has been that its participants are from well-off, white families".
A Growing Diversity Pattern
Much research has supported those general impressions; however, the last decade shows a growing diversity pattern. "That growth has not been fast, but the trend is clear." (Study Abroad Facts and Statistics: A Global Perspective)
In 2019, 6.4% of U.S. study abroad participants were African American, 10.9% were Latinx and 4.7% were multiracial.
Yet of the top 10 countries students go abroad to 9 are in Europe and only 1 is in a country where the majority of the population is people of color (Costa Rica).
Global Academics' Focus
Global Academics' focus on Africa, the Caribbean and Latin America with itineraries that enhance the African traditions, political perspectives, art, culture, and history of resistance to colonization fills a gap missing in the myriad of abroad options offered.
Community Support
Your support makes the difference and allows us to keep applicants on track for their study abroad programs. Please donate today – your donation is tax-deductible. 
The Impact of Travel on Student's Lives
Studying abroad for young people impacts every area of students' lives and is transformative and positive ways.
This includes, self-esteem, confidence, independence and self-reliance, respect for diversity, a broadened sense of self and the world, immediate increases to g.p.a., graduation rates, retention, employability and more have been documented for decades.
Cultural Identity & Heritage
For Black and Latinx students there are additional benefits to ones sense of cultural identity, pride in self and collective, and connection to a powerful and accomplished heritage that the educational system generally ignores or denigrates. This is a key aspect of why Global Academics' Non-Profit programing was created.
Economic Barriers
The number one barrier to students of color going abroad is economic.
It can be hard for families, classes, grass roots organizations, and educators to find ways to fund the expenses that come with securing a passport and paying the costs of tuition, board, flights and the spending money needed to have a worry free academic experience. Additionally, youth of color are not only concerned about their own costs to go abroad but may also be concerned about challenges their families face at home, particularly youth whose work contributes to the household income.
Global Academics' Support
So how does Global Academic Adventures support the ability of youth of color in studying abroad?
Grant Writing for Non-Profit Youth Organizations Seeking to take Students Abroad
Crowd Source Fundraising
Providing Scholarship Opportunities
Creating Grass Roots Itineraries that Cut Costs While Deepening the Local Experience
On average, youth groups/classes who travel with Global Academics spend $500-$700 per person for immersive and culturally impactful travel—this includes everything (flights, tuition, housing, 2 meals a day, excursions and more) but excludes the cost of a passport (roughly $100US). Our approach and commitment makes travel abroad a reality for hundreds of youth of color who may not otherwise be able to do so.
Booking a Youth Group Tour
If you lead a youth oriented non-profit or are a teacher desiring to take young people of color abroad, Global Academics is your best option. This is the heart and passion of what we do and why we do it. All that is needed is 9 months of planning, fundraising and collaborating and you and your brilliant young people will have a immersive, culturally centered experience in the African, Black majority and Latin American countries we come from.
Lets get started! Contact Global Academics Today!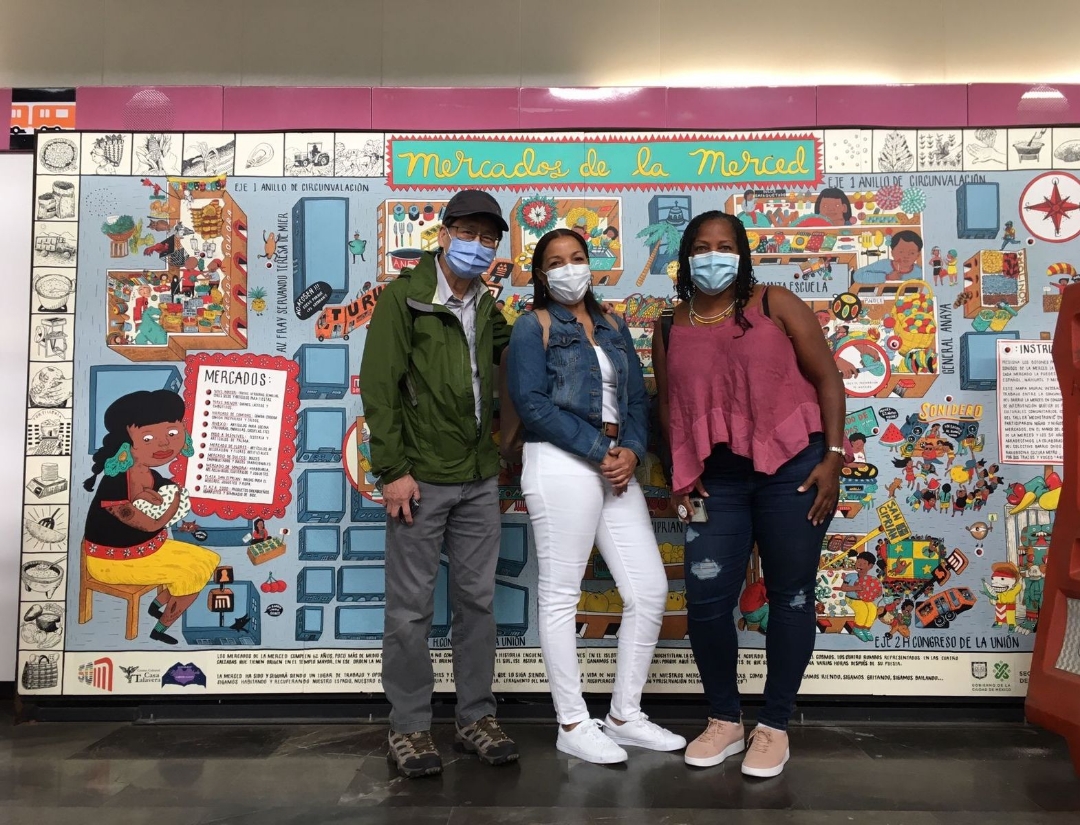 GLOBAL ACADEMICS BLACK GIRLS: RACE, GENDER, POWER AND GLOBAL EDUCATION SUMMER INSTITUTE 2024 (JUNE 1 – 16)
Beginning February 2024, fifteen (15) Black Oakland Unified School District (OUSD) graduates that are currently full-time college students will be identified to participate in a summer intensive Global Education Summer Institute that has three major components.
1. Leadership development workshops about race, gender, and Black Girl Power,
2. Global Immersion Learning in rural Portland Parish, Jamaica,
3. Implementation of a Black Girl selected social justice project in a Jamaican Maroon Community